Welcome to #eSightTogether | An online community for people with low vision
---
An online community for people with low vision to access accessible COVID-19 related resources, connect with each other, and share inspirational stories.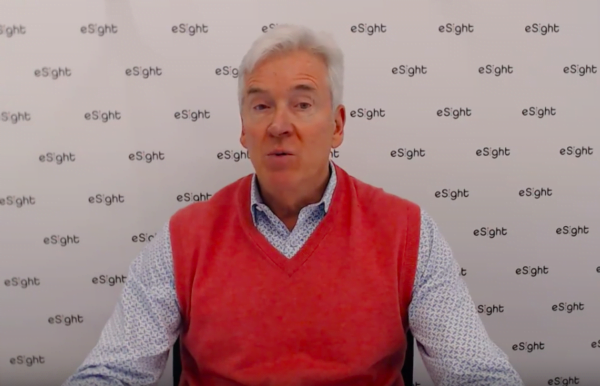 "At times like this we need to come together.  #eSightTogether provides an online community for people of low vision to find and share resources and to regularly connect in virtual events. Our eSight coaches are here to facilitate, but it's your community. I can't wait to see where you take it."
Robert Vaters, President & CEO, eSight
Join our daily chat 12pm-2pm EST
Social distancing is at its best with our virtual daily coffee chat for the low vision community. Connect, talk, share, laugh, and help others during this challenging time. Join our stellar coaches every weekday from 12 p.m. to 2:00 p.m. EST using the button below. 
Are you a Vision Professional?
Many eyecare specialists partner with eSight. We've curated resources to help you manage your business during the COVID-19 pandemic.
Coaching Moments
Here are the stories of two of our coaches who will be on the coffee chats starting Thursday.
Everyday eSight Coaches work with individuals who are visually impaired like them to help them achieve their goals for using eSight. Learn more about two of them from their stories below. Then, join our daily virtual chats or schedule 1:1 time with an eSight Coach. During this time of social distancing, they're here to talk about eSight Eyewear or simply to connect during this stressful time.
Join the #eSightTogether conversation to social, too!
Help others by sharing your tips and experiences during COVID-19. It's easy. Share your post with your friends as usual while tagging @eSight and using the #eSightTogether hashtag so we see your story and can share it more broadly.