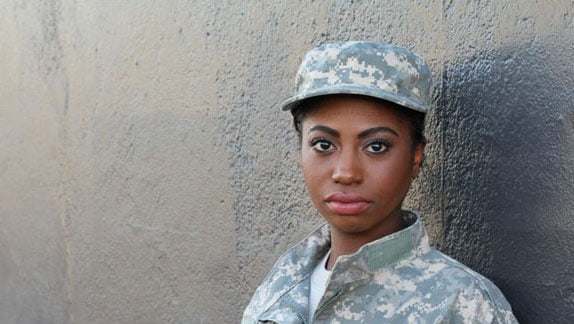 Veterans – You may qualify for a vision-enhancing medical device through your VA health coverage
Get started today
There are 1 million low vision veterans in the United States
eSight Eyewear's advanced technology can help military service men and women living with visual impairments to:

Return to civilian life
Re-integrate into the workforce
See loved one's faces
Mobility and independence
How can you qualify for eSight ?
If you have VA health coverage and are low vision or legally blind then you may qualify to receive an eSight device, paid for by the VA.
We're here to help determine if eSight is right for you. We'll also connect you to your Visual Impairment Service Team Coordinator (VIST) and local VA for coverage of your eSight.
"It is the first (low vision) tool that's out there that restores mobility and quality of life."  
– Major General Gale Pollock
What veterans users are saying about eSight
Richard Jablonski
"eSight offers the latest technology available to let individuals with loss of vision see again.  I would encourage anyone with serious loss of vision to investigate the possibilities of seeing again with eSight."
Click to read Richards story.
Mark Cornell
Mark Cornell lost his sight 20 years ago after serving in the US Air Force for 18 years. Watch as he sees his friends for the first time with eSight's second generation.
Click to see mark try the second generation of eSight.
Try eSight Today
We offer at-home evaluations and training through our established remote platform.
Are you part of the VA?
Does your team require more information or training on eSight ?
Are you interested in eSight?
Find out if eSight could be a fit for you by clicking here or calling 1-855-837-4448
eSight is clinically proven and available under contract through the Veterans Association (Contract number 36F79719D0058, MAS Schedule/SIN 65IIA/A-94).